Surfer Boards And A Big Red Bus
Happy Anniversary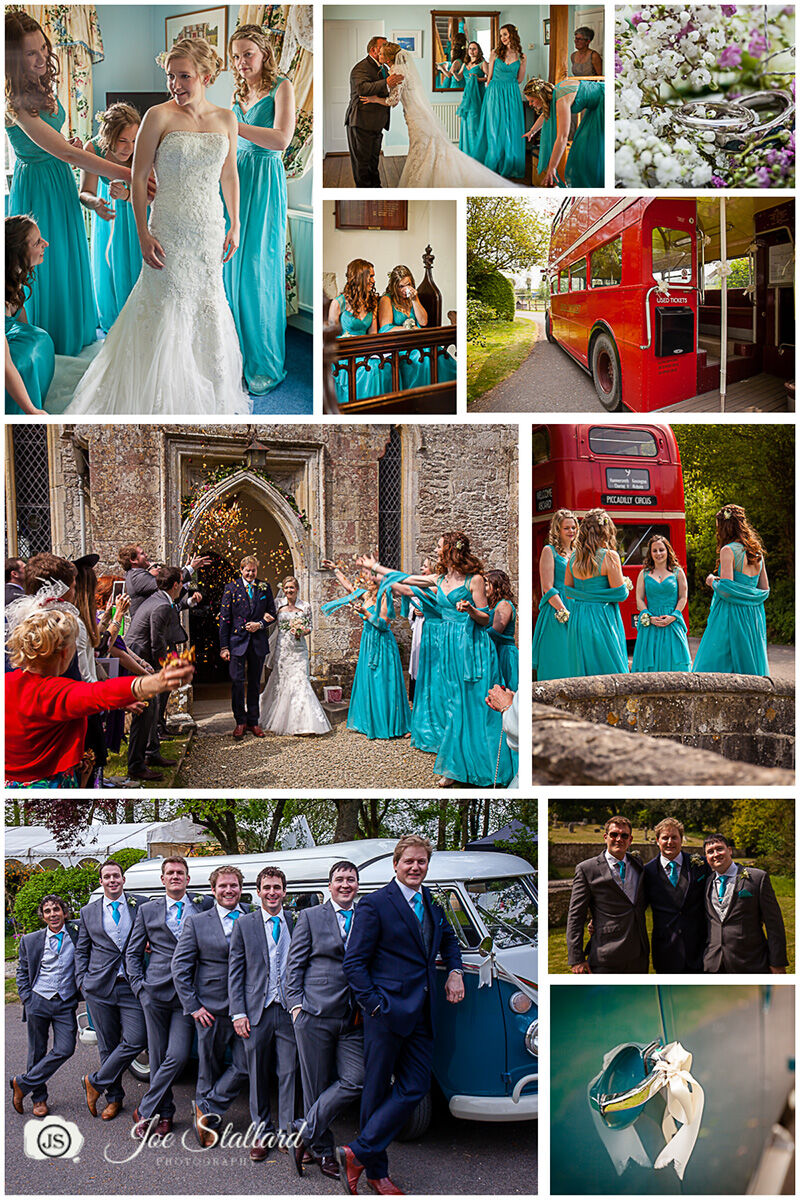 One more from the looking back series and this time it's Harriet and Tristan's wedding and today is a special day as it is their 3rd wedding anniversary.
Happy anniversary Harriet and Tristan, best wishes for the day.
Harriet and Tristan's wedding was a home based wedding at Harriet's parent's farm with plenty of room, a large marquee, overnight camping, a VW camper and a big red London bus.
Why the big red London bus, the ceremony took place in St Michael's Church, Teffont Evias a wonderful picturesque Wiltshire village, with very limited parking for the modern car. With 120 guests what better way to bring the guests in by an old London bus.
The bride's preparation, an outstanding church and village, a photoshoot with such a lovely couple Harriet and Tristan with the VW camper was just the start. With a fully decorated marquee in a beach theme, Harriet and Tristan being keen surfers, with the guests being so warm and friendly made this wedding one to remember. The party went on into the night.
A special thank you to Harriet's parents Julia and Julian for making me so welcome on my visits.
Happy 3rd wedding anniversary Harriet and Tristan, enjoy your day.
Remember you can still book me by contacting me here
Contact Me
Talk soon
Joe
Joe Stallard Photography
www.joestallardphotography.co.uk
#wedding #outdoors #Summer #photography #weddingday #weddingideas #Salisbury #Wiltshire